Nutrition: Honey Cashew Nut Butter
Honey Cashew Nut Butter made at home with just a few simple ingredients and a few minutes of time.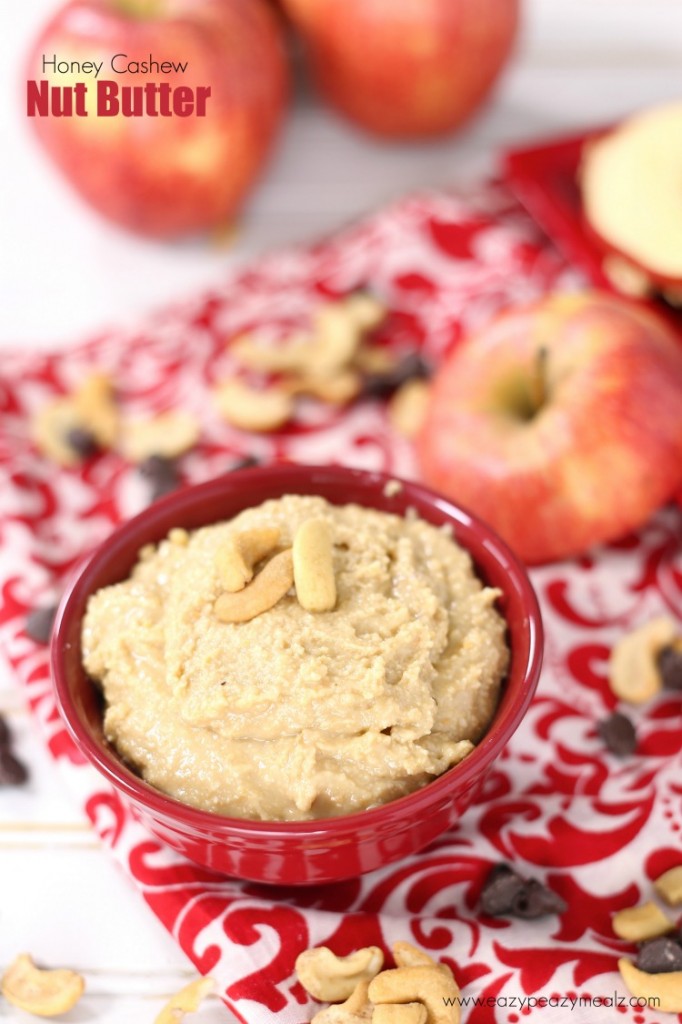 Hi it's me Rachael from Eazy Peazy Mealz again, and today I am visiting to talk about snacking!
Snacks are often one of the places families lose the nutrition in their diets with pre-packaged, processed foods full of refined sugars and unhealthy fats. It is not surprising since those types of snacks are very convenient and kids love them. But snacks can provide parents with an excellent opportunity to increase health, and even give kids a mental boost. And they do not have to take a ton of time or effort on the parent's part to achieve this. Do you have 5-10 minutes to make a healthy snack for your child?
Healthy proteins are such an important part of a child's diet, and parents should be taking advantage of snack time for increasing healthy protein consumption. One way to do that is through nuts! I have been searching for ways to help my picky eater son to improve his diet. One of the things we have been doing is limiting his treats and giving him healthy snacks, and this week we found an awesome option: "Chocolate Chip Cookie Dough" Apple Sandwiches. You can find them over on Eazy Peazy Mealz. But they take a honey cashew nut butter, and I am sharing that recipe here today.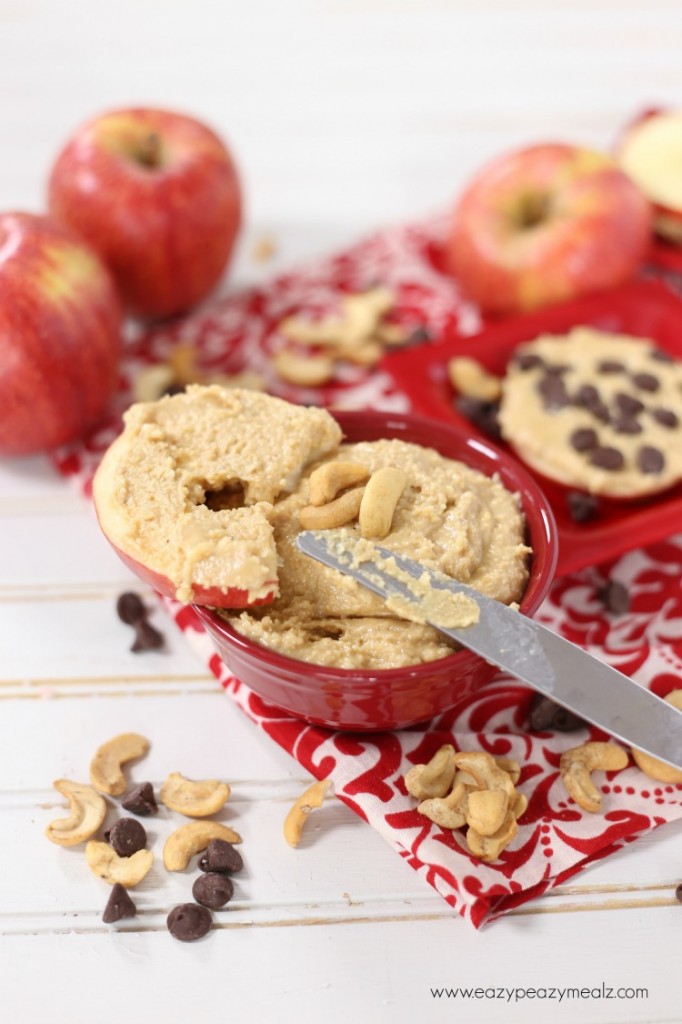 Recently, I've been working with Integrated Learning Strategies to create nutritional recipes and meal plans for kids who struggle in the classroom with attention, focus and anxiety. It's amazing how much diet can affect a child's learning capability in school and what it does to help prepare them for higher learning. Take the protein in our cashews for example. The nutritional value that nuts, eggs, meats and leafy greens provides is much easier for kids to digest, which prevents fidgeting and restlessness in the classroom. It can also help prevent depression and anxiety in kids as they grow older or when they prepare to take a test. Can you believe studies have actually shown kids who had little or no protein in their diet scored lower on achievement tests than their classmates who had protein in their diet? It's simply amazing how our kids' minds can be affected by good nutrition.
In order to make your own nut butters you really only need a high powered blender or food processor, and nuts! Cashews are my son's favorite nuts, but they are not as oily as other nuts, like peanuts, tend to be, so they need a little something extra to help achieve that creamy texture desired for nut butters, and for me that was coconut oil. I also added some honey to sweeten it up a touch. And guess what? When I put it on an apple slice with a few chocolate chips sprinkled on top my son thought it was cookie dough. He ate it. He loved it. He asked for more. It was an excellent snack. I even put some on celery sticks and he gobbled those up too!
So here's what you need:
1 1/2 cups cashews (Raw is best, but I used the roasted kind you can pick up at Sam's Club in a big can because that is what I had)
2 Tbs melted coconut oil, just put it in your microwave for 20 seconds
1-2 Tbs raw honey (as desired for sweetness)
1/4 tsp salt, unless you use roasted cashews, in which case they already have salt so you can leave it off.
Put everything in your food processor and process on high for about a minute until you achieve that creamy consistency you would expect of a nut butter. Every blender and food processor is different, and the oil consistency of the nuts will differ as well, so feel free to blend/process longer if needed, and adjust the amount of oil used to get desired consistency.
It literally takes only a couple minutes to make these nut butter, and it is such a fun and healthy way to improve snack time!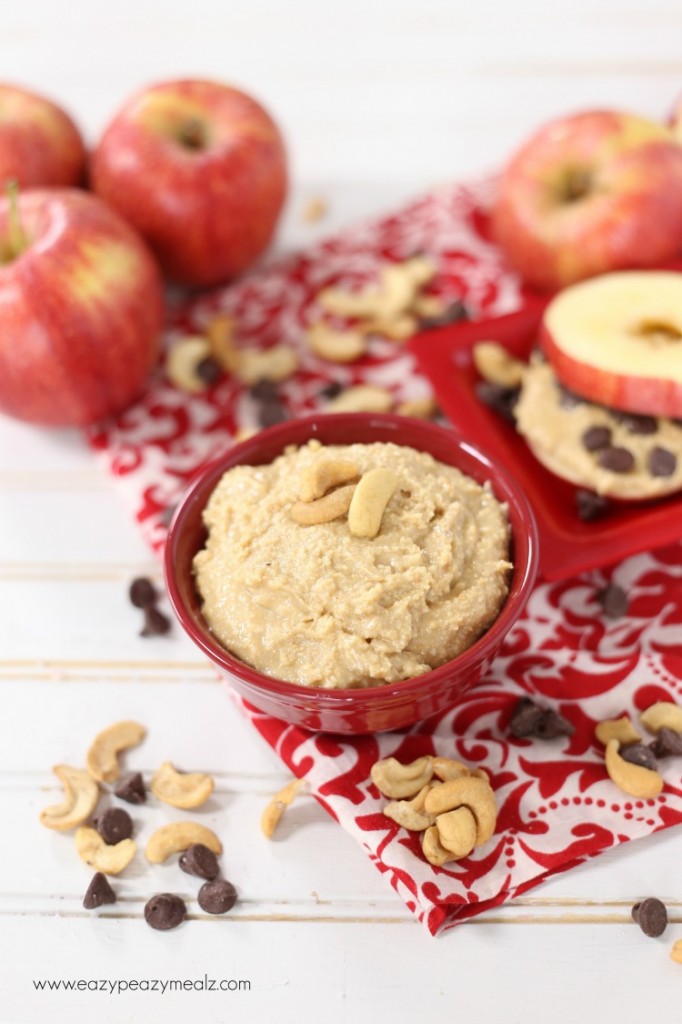 Head on over to Eazy Peazy Mealz to see how I used this great tasting nut butter to make apple sandwiches that my kids could not get enough of! And me either! I will definitely be making this regularly.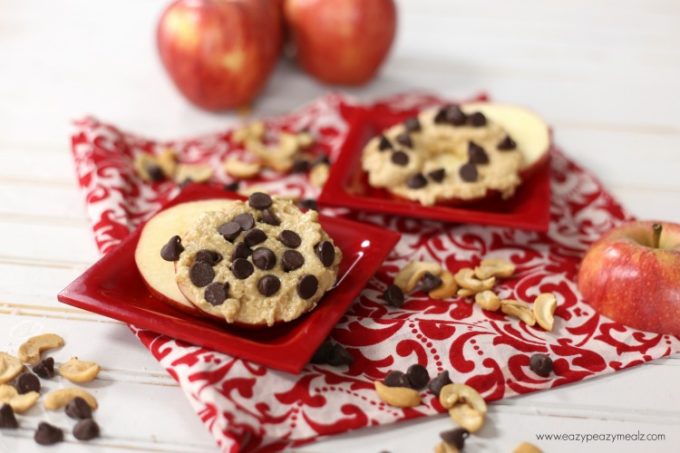 ---
Integrated Learning Strategies is a Utah-based center dedicated to helping mainstream children and children with learning disabilities achieve academic success. Our services provide kids with non-traditional tutoring programs within the Davis County, Kaysville, Layton, Syracuse, Farmington, and Centerville areas. Areas to find Integrated Learning Strategies include: Reading tutors in Kaysville, Math tutors in Kaysville, Common Core Tutors in Kaysville, Tutors in Utah, Utah Tutoring Programs